At England Furniture we are very dedicated to bringing a quality product that lasts. We enjoy being able to share with the world some testimonials from our top suppliers of materials for our products.
As you may have known this site was created along with others so we could share the England Furniture story. We have received thousands of pageviews since launch and we would like to continue to share with people information about our products.
Sealed Air Corporation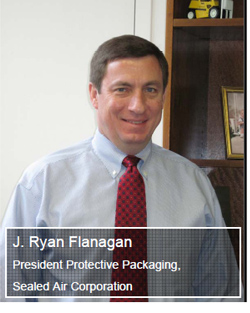 England is known for their high quality furniture and uncompromising attention to detail throughout the design, manufacturing and distribution of their products. This includes a relentless demand for only the best from their suppliers. Sealed Air's history and mission is to be the leading provider of protective packaging solutions that deliver the optimal combination of protection and cost effective distribution for our customers. England insists that the bags we supply them be of a premium toughness and superior quality to ensure protection through the rigors of getting their products to their customers.

Hayter Die Cutting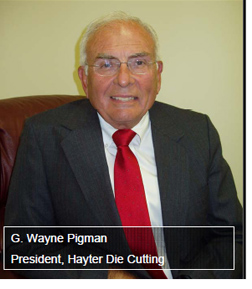 "For many years we have supplied precision cut panels and pattern cut frames using the heaviest caliper cardboard in the industry. England is known for its strict quality guidelines and abiding by their standards has helped Hayter Die Cutting become a top supplier to the industry. We, at Hayter Die Cutting, are very proud of our established relationship with England and look forward to serving them for many years to come."

Richloom Fabrics Group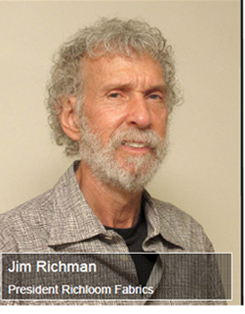 "Richloom has a long history of innovation and leadership. One of our strongest partnerships is with England Furniture. England has built a better mousetrap. No competitor of England can offer the wide ranging choices and values. England's logistics team delivers special order upholstery with over 400 fabric choices, in less than 21 days!
England puts its fabrics through a myriad of testing to make sure the selections surpass most industry standards. England strives to be second to none in selection, quality, style and value. The entire England team is driven to Jim Richman exceed customer expectations."

David Rothschild Co.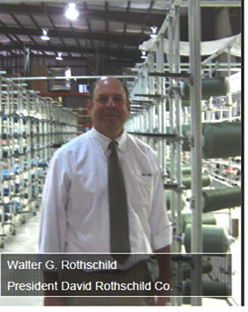 "England Furniture has been a good customer for many years, and we are proud to be a part of their success. England prides itself in great quality, quick delivery, competitive prices, and fashionable looks. David Rothschild Co. is a 124 year old, family owned, weaver of American made upholstery fabric, and we have the exact same goals.
England prides itself on constantly improving quality, delivery, price, and styling. An example is England's fabric testing and approval process which is much more rigorous than industry standards. David Rothschild Co. is always trying to make improvements and give the maximum value for the money."

Culp Fabrics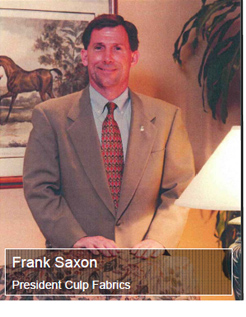 "Culp has been supplying fabric to England for many years and
they have some of the highest quality standards for fabric of any furniture manufacturer we deal with.
In fact, in many cases, England's quality standards are above industry standards. Further, I've always been impressed with their rigorous quality assurance procedures that ensure that only fabric that meets their high standards is used on their furniture. "
Chambers Fabrics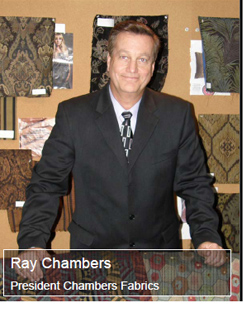 "Chambers Fabrics supplies England with quality US made fabrics. England has focused on domestic fabrics because the US quality standards are far more stringent than Asian requirements. England demands the highest quality standards for their upholstery fabrics.
They don't just require their fabrics to meet ASTM standards but have also developed some of their own testing methods that go above and beyond ASTM standards.
England has started developing preferential fabrics that are exclusive to England and you will only see at England retailers. England also requires the very highest service standards from their suppliers so they can offer superior service to their dealers."

Hickory Springs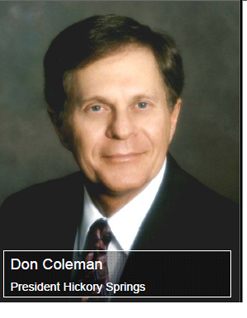 "England Furniture Company continues its tradition of excellence as a domestic U.S. manufacturer of quality upholstery products. It is a privilege to be a vendor and business partner with a company where standards of excellence remain constant in an ever changing and challenging business environment. Hickory Spring values these standards and the dedication by management to maintain these unwavering benchmarks."

Stein Fibers Ltd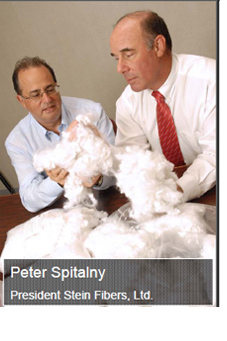 "Stein Fibers supplies England with Polyester Staple Fiber for their cushion and pillow filling applications. Through the years, England has been a leader in working to achieve cost cutting measures
while continuing to use the Highest Quality fiber fill products available.
Stein Fibers and England have worked together to develop technologically advanced Polyester Fiber products that give their customers long lasting quality. England constantly challenges Stein Fibers to meet their quality and performance demands, which are among the highest in the industry. They push us to maintain a high standard of quality, while continuing to pursue new ideas for even better performance. Working with England has enabled Stein Fibers to continue to improve our products and services. We are proud of our long partnership with England."
Leggett & Platt, Inc.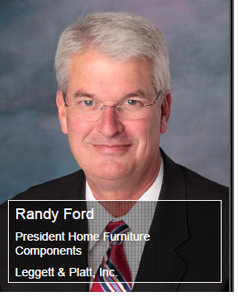 "England Furniture has been a valued customer using high quality components from Leggett & Platt for many years. England is always looking for products that support the best value for their retail customer and the ultimate consumer. One example would be the No Sag™ seat springs supplied to England; these components are all manufactured in the US from recycled raw material originating in the US that has been through many rigorous quality tests prior to shipment to England Furniture.
In addition to our testing, England adds another series of  quality control steps in the design process by testing our components in the finished product to ensure proper performance for the end user.
The entire England Furniture team, from their Purchasing Group all the way through manufacturing, packaging and shipping, has a quality mindset that takes pride in supplying quality product at a great value."

Here is what our suppliers have to say